Discover the art of adventure…
…on a whirlwind tour across the centuries at the Minneapolis Institute of Art. On this humorous scavenger hunt, your team will follow tricky clues to uncover surprising secrets about the objects on display, from statues of ancient Roman emperors to the latest crazy contemporary costume (in this particular case, it's bedecked with speakers).
You might tackle such questions as…
In a gallery fit for a Chinese scholar, ponder Literati Curiosities. What tool might make a cricket giggle?

Answer: A cricket tickler. (And no, we didn't make that up: there's also a cricket cage and other cricket-wrangler paraphernalia.)

In a gallery of European paintings, near water at work, find someone who "time-traveled" from the 19th century into the 17th century. He has something in common with you right now. In a word, what is he doing?

Answer: Hobbema's 'Wooded Landscape with Watermill' includes a man hunting who was added to the painting in the 19th century, according to the gallery card.
Didn't get the answers? Don't worry! We've left out some of the clues, and the questions are designed to be answered only when you find the right object. You don't need to know anything about art or the museum to do well on this game—or even to win. You just need a sharp mind, comfortable shoes, and good teamwork.
This scavenger hunt provides a great way to bring together a diverse group of people and get them laughing and having fun. It's perfect for birthday parties, social-group gatherings, corporate outings—you name it! 
Also available: an International Edition, for adults whose first language is not English; and a Kids Edition, for kids and adults to enjoy together—great for school field trips.
---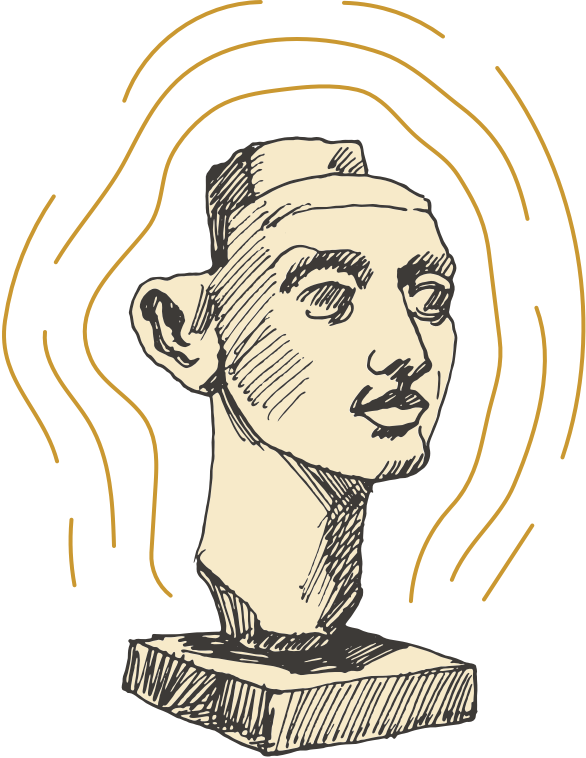 Secrets about works of art expose the art of murder!
Change of plans: today's leisurely game has turned into a race to catch a killer. The Watson Adventures staffer who was supposed to host your hunt today has been found dead at the Minneapolis Institute of Arts, and we need your help to figure out what happened. Before he died, the victim drew a star on the ground with his blood. What does this mean? And what secrets was he hiding? Find out and you'll figure out who killed him—and head off a potentially disastrous international incident.
Along the way, you'll enjoy an unusual whirlwind tour of the best of the museum, where surprising details turn out to be part of a secret code. The only thing that can bring the killer to justice and save the free world? Your teamwork. (No pressure.)
---
Find art…catch a killer
An evil genius is taunting you to uncover all the evidence needed to catch and convict him. But the devil truly is in the details—in this case, close-up images of paintings and sculptures in the Minneapolis Institute of Art. If you can track down the masterpieces and answer the villain's tricky questions about what you find, you'll have a full confession—his name, the murder weapon, and the place where you can find the body.
Sounds easy, right? Of course not! You'll need all of your sleuthing skills and the combined powers of your teammates to crack the case. Will your squad pull together or wilt under pressure? No knowledge of art—or crime—is needed to win. But you might be lucky just to escape with your life!
A Kids Edition, for kids and adults to enjoy together, is also available.
---