Discover the secrets and sights of Austin…
…on an entertaining and unusual scavenger hunt that takes you from the majestic Capitol Building on Congress Avenue to the heart of Sixth Street. Your team will follow clues and answer clever questions that provide a fun tour of landmark buildings, historic sites, and quirky details.
Along the way, you might find…
A building whose columns and girders are made of recast exploded Confederate shells

The Driskill Hotel, where the state's political elite have gathered since 1886, where Lyndon Johnson spent the night of the 1964 presidential election, and which has a grand lobby that will make you gasp

The famous Moonlight Towers, erected in 1895 to cast light over broad swaths of the town (featured in the movie

Dazed and Confused

)

The gargoyle-bedecked Paramount Theatre, built in 1915 on the site of the 1839 War Department for the Republic of Texas

Stunning St. Mary's Cathedral, built in 1884 with stained glass imported from France and Germany

The drugstore where short-story master O. Henry worked as a pharmacist
You'll meet the Hunt Host along the way for a surprise challenge, as well as take amusing Team Photos that will bring out your creativity—and perhaps your goofier side.
A Murder Mystery Edition is also available.
Don't worry: you don't need to know anything about Austin or its history to do well and even win on these hunts. You just need sharp eyes, comfy boots, and a sense of humor.
Curiosity piqued? Competitive spirit rising? Ready to experience the team-building, bond-forging forces of fun? Then contact us below!
What happy clients are saying
"The booking process was very easy, and it was great to have it customized to our group. Watson Adventures was super flexible and accommodating. Our team had a blast, and with many of them being from out of state, it was a great way to see and learn about the downtown area and history. We will definitely look up Watson for our next event!"
---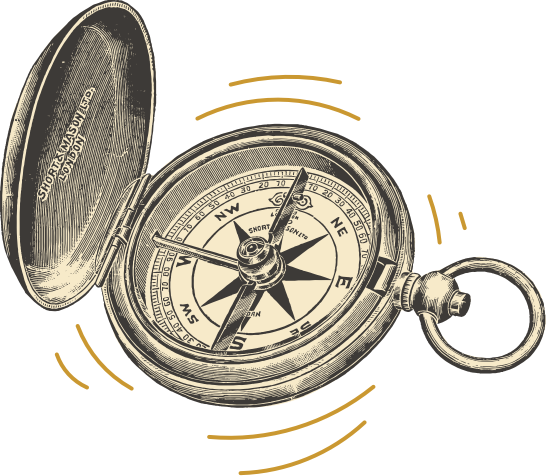 Beware: there's a killer in your midst
Someone playing this game with you is a bit of a Jekyll and Hyde. His or her good side knows nothing about the evil side—and the evil side has challenged you to prevent your own murder. Everyone in your group has been poisoned, and the clock is ticking down on your time left to live. To reveal the killer's identity, you'll have to complete a series of photo challenges, solve interlocking puzzles, decipher coded text messages, and more. If you succeed, you get the antidote. If you fail…well, you know.
If you love escape-room games, you'll love this scavenger hunt. But even better, you won't be locked in a room for an hour: this game can be played almost anywhere. 
An in-person murder mystery for any location!
We have a variety of versions, depending on where you want to play. Such as…
A city, town, or neighborhood
A science or history museum
A zoo or aquarium
An office building
A school or campus
A murder mystery scavenger hunt perfect for team building
Here's a game that will help you solve the mystery of how to entertain a diverse group of people while boosting morale and teamwork. It's perfect for any private party or a corporate team-building outing of any size. Our clients who have enjoyed this game include T-Mobile, TD Bank, Boehringer Ingelheim Pharmaceuticals, Michigan in Washington, and others too numerous to mention.
What delighted clients are saying
"Everyone had a great time at the hunt! We are all still talking about it." —an electrical engineer whose group played the game at the Houston Zoo
"A HUGE THANK YOU. Everyone had a BLAST and your hosts were FANTASTIC! Thank you so much for another great event!!" —an office coordinator in Los Angeles
"We had an amazing time and will be in touch for the next hunt we'd like to do in the near future! Tokia [the hunt host] was amazing, and we'd love to work with her again!!!" —an organizer for a group in Washington, DC
The hunt's afoot! Contact us to learn more—and find more team-building fun anywhere!
---