Uncover history's mysteries…
…and discover surprising sights in the public places around and near the White House. You'll be challenged to answer tricky, humorous questions about interesting places, look for the perfect settings to take fun Team Photos, and complete a surprise bonus challenge.
On this D.C. scavenger hunt you'll discover…
Lincoln's tab at the Willard Hotel

Jackie O's White House view

Dolley Madison's house

A site where a would-be presidential assassin was foiled

Someone vastly underdressed for his sword lessons
And those are just a few of the highlights on this unusual group game. To win, you don't need to know the area or its landmarks—you just need good teamwork, sharp eyes, and comfy shoes.
A Kids Edition is available in which young hunters and adults work together to see great sights, take in a bit of history, and have as much fun as possible. Suitable for ages 7 and up, the hunt is a great field trip activity.
Contact us to learn more about our scavenger hunts near the White House—and find more team-building fun in Washington, DC!
---
The President is safe, but…
…a Watson Adventures staffer has been found dead in Lafayette Park, and we need your help to catch his killer. Before he died, he left a startling clue behind: a star drawn with his own blood on the pavement. Find out what it means and you'll start to uncover the victim's dangerous double life, as well as try to head off an international incident with potentially catastrophic consequences.
Along the way, you'll also discover the secrets of this fascinating neighborhood—from Freedom Plaza to the Renwick Gallery, from the Ellipse to Lafayette Park—where many a surprising detail turns out to be part of a cryptic code. You'll need to make sense of clues, crack the code, and send a text message to the dead man. The fate of the free world may depend on your teamwork.
---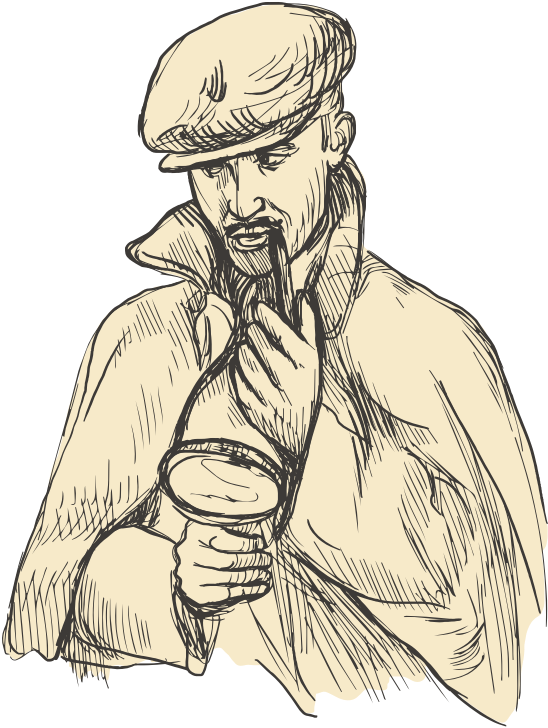 public
private
adults
kids
outdoor
Do you believe in ghosts?
You just might after this spooky tour that reveals the stories of the restless souls you might disturb. On teams, you'll follow clues to ghost-plagued buildings near the White House and answer tricky questions about what you find. Possible cameos by the spirits of Abraham Lincoln, Thomas Jefferson, Dolley Madison, Abigail Adams, Andrew Jackson, the (allegedly) suicidal Mrs. Henry Adams, and losing duelist Stephen Decatur.
The hunt is a bit spooky, a bit macabre, a bit goofy, and a lot of fun. It's also a bit slower paced than our regular hunts because the questions are longer, in order to fill you in on the eerie events that transpired at each location.
For private groups, we also offer a Kids Edition of this ghoulish game, suitable for ages 7 and up.
Please note: you'll see the White House, as well as go around the White House grounds—but you won't actually go onto the White House grounds. But you assume that, right?
---