Go back to school for a degree in fun
Explore the hallowed, picturesque grounds of Stanford University on a fun and funny scavenger hunt. On teams, you'll follow in the footsteps of countless (OK, 60) Nobel Prize winners and put your own brains to the test: can you suss out the answers to tricky questions across the campus?
On this college caper, you might…
Sleuth your way through sculpture gardens and past the legendary Golden Spike, which Leland Stanford ceremonially drove home in 1864, finishing the first transcontinental railroad

Hover near J. Edgar Hoover's old residence

Do recon around Stanford's research library

Spy locations that have starred in films from

Flubber

to

Orange County…

and more!

Your team will tackle such questions as…
Outside Memorial Church, which virtue seems to be throwing a gang sign with one hand? (Maybe they're awfully generous on the west side.)

Answer: The sculpted fingers of Charity seem to form the letter W.

Visit Memorial Court. On cobblestones, find six figures that an idiot might think have such names as Cheese, Medium Rare, Bacon, Double-Double, and Whopper. What is the first name of the one who seems to have the worst headache?

Answer: Andrieu, one of the Burghers of Calais in a sculpture by Rodin, holds his head, poor guy.
Along the way, you'll also complete unusual Photo Challenges and track down the Hunt Host for a surprise bonus challenge.  
Stanford's campus has been called one of the most beautiful in the world—making it the perfect backdrop for this game that's great for everything from student and alumni events to corporate outings.  
---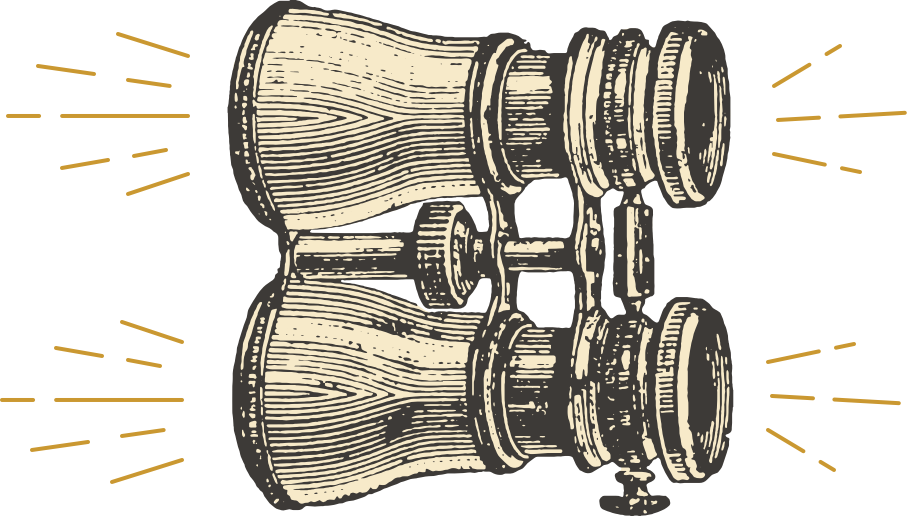 An adventure for artful team building in the Bay Area
Discover the most arresting, most unusual, and most amusing details in the galleries of the Stanford University's Cantor Arts Center on this fun, funny scavenger hunt. You'll scrutinize startling sculptures, ponder masterpiece paintings, decide whether Alexander the Great is really that great, choose a powerful Afropick, play a 19th-century "snap" game, tangle with ancient Chinese dragons, master the Old Masters, and much more.
BUT no knowledge of art or the museum is required! You just need sharp eyes, comfy shoes, a sense of humor, and good teamwork.  A Kids Edition is also available, in which parents and kids work together to find art and unravel clues. Contact us to learn more—and find more fun in the South Bay Area!
---