Discover historic sites and hidden delights…
…around the village green in the heart of Morristown, where George Washington's troops camped out during the Revolutionary War. On teams, you'll take creative Team Photos, find and create unusual items, seek out staffers for a surprise challenge, and figure out tricky clues to answer amusing questions about interesting locations.
Along the way, you might…
Stand toe-to-toe with Washington as you come between him and Alexander Hamilton

Spy a "gold" evergreen that would make some mothers very proud

Uncover the connection between a watery woman and a Caribbean island

Find 21st-century surprises in charming 19th-century buildings
Also starring: handsome churches, majestic monuments, strange trees, and a statue honoring guide dogs. But you don't need to know anything about Morristown or history to succeed on this hunt. Just keep your eyes open, pay attention to the details, and collaborate with your team.
A Kids Edition, for ages 7 and up, offers a great opportunity for adults and children to enjoy an adventure together, whether it's a birthday party, school field trip, or camp outing.
Acclaimed fun for team building in NJ
"We had a great time on our team event. The Morristown Scavenger Hunt was an excellent team-building activity. Watson Adventures' team members were very friendly, and we had a great interaction in all the aspects of the event." –Julio Spada Fiori, External Operations Manager, Ethicon, Johnson & Johnson
---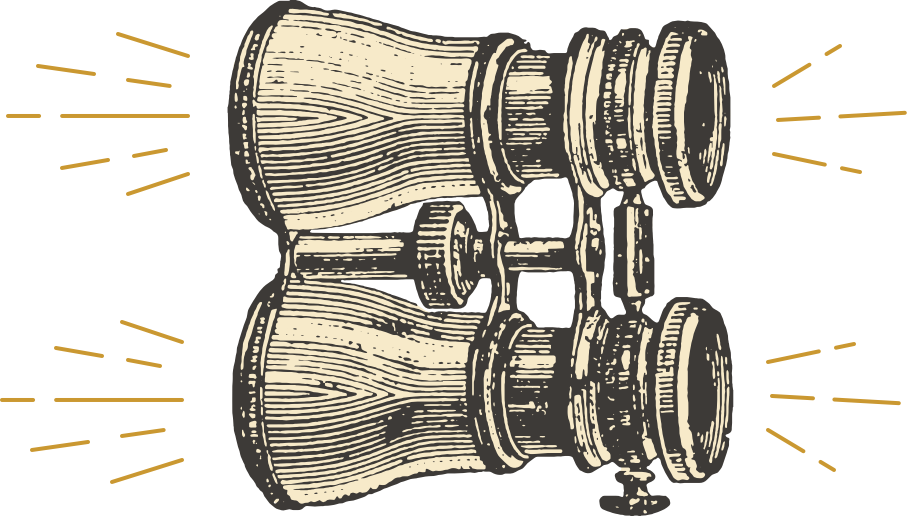 From a suspicious Rembrandt to stegosaurus tracks…
…a wild array of wonders is waiting for you at this 1913 mansion turned museum in the heart of New Jersey. On teams, you'll follow a trail of clues through galleries devoted to mechanical music boxes, dinosaurs, mammals, minerals, Native Americans, model trains, and more, in search of answers to tricky, entertaining questions.
Your quest might uncover…
Some strange monkey business in the Guinness Gallery

The hard-to-chew, trendy-sounding food that could aid a dino's digestion

Which shock jock seems to have an ancestor in the Native American Gallery

A fearsome stuffed bear

Rocks that glow in Christmas colors
Those are just a few of the highlights on this eclectic journey through history. But you don't need any prior knowledge to play or to win this hunt: you just need quick wits, good teamwork, and comfy shoes.
The Kids Edition, suitable for ages 7 and up, is sure to earn raves as a school field trip, a camp or youth-group outing, or a birthday party.
The museum can be rented out for private events. We staged one hunt here for a group of 75 people. Please note that this hunt requires the inclusion of temporary exhibits, so a minimum of two weeks' notice is required.
---