Find the humor hidden in great art!
See the best of the amazing Detroit Institute of Arts on a whirlwind scavenger hunt. Your adventure will span time and continents as your team follows a trail of clues through the museum to explore ancient Roman stones, dazzling Impressionist scenes of Paris, biblical disasters by Old Masters, upstart American moguls and muggles, contemporary art so new you'll swear the paint isn't dry, and much more. But that's not all: to win, you'll have to answer tricky, humorous questions about what you find.
Along the way, you might discover…
The saint who might have contributed a little too much to a kegger

A naughty cupid

The worst nudist camp ever

A woman who'd better watch her step

A guy who looks like he should sue his acupuncturist
Plus, paintings that survived Pompeii, mini mummies, an unfortunate skinny-dipper, and the dish that's served steamed and stuffed in red-pepper sauce at 4 o'clock. But no knowledge of art or the museum is necessary to earn a first-place finish: you just need sharp eyes, comfy shoes, and good teamwork.
The hunt is a fantastic way to entertain a diverse group of people, whether it's an outing with colleagues, a birthday party, an alumni gathering—you name it!
---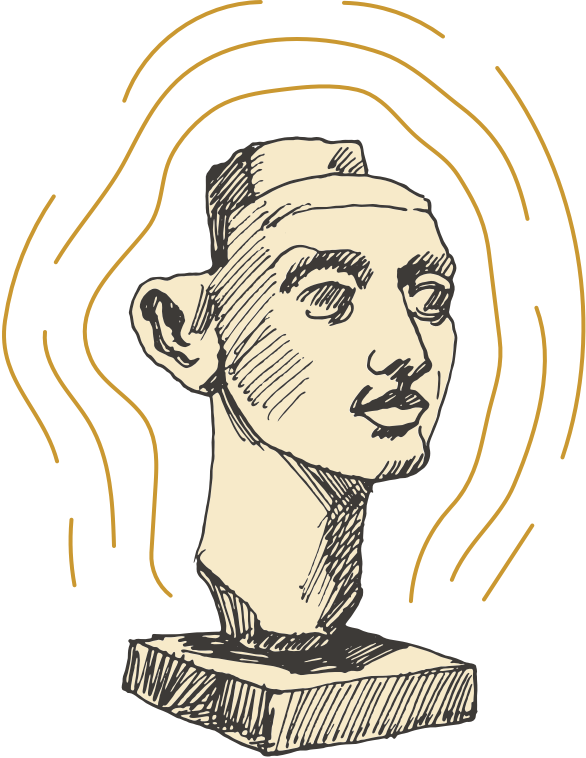 Can your team of sleuths catch a killer?
You didn't expect an ordinary old museum tour, did you? Good, because you won't get one here. Instead, you'll be challenged to solve the murder of a Watson Adventures staffer who's been found dead in the Detroit Institute of Arts. This is your first clue: before he died, the victim drew a star on the floor in his own blood. What does this mean? Find out and you'll start to uncover the secrets of his treacherous double life, learn what got him killed, and prevent an international incident with far-reaching consequences.
Along the way, you'll also uncover secrets about amazing works of art, where many a surprising detail turns out to be part of a cryptic code. The fate of the free world just may hinge on your group's ability to work together.
---