Uncover the shocking secrets of masterpieces…
…on a whirlwind tour of the best of the de Young Museum, a stunning jewel in San Francisco's crown. You'll search for answers to quirky, funny questions about intriguing objects you're challenged to find in the collections of American paintings and sculptures, African art, art of the Americas, and more.
Your team might find…
An atomic owl

A snaggle-fingered pianist

A Kongo man who should sue his acupuncturist

A cocoa coffin

A headhunter's home furnishings

A barbarous barber

A clue hidden in the spectacular panorama viewed from the museum's tower
Those are just a few of the highlights on this revealing romp through the eclectic galleries. But you don't need to know anything about art to succeed: you just need excellent teamwork and comfortable shoes.
You can also help make art accessible, surprising, and new to hunters of every age and stripe with the Kids Edition of this scavenger hunt, geared toward ages 7 and up. Adults and children work together to uncover the amazing aspects of art, making it the perfect choice for school field trips, camp outings, birthday parties, and more.
---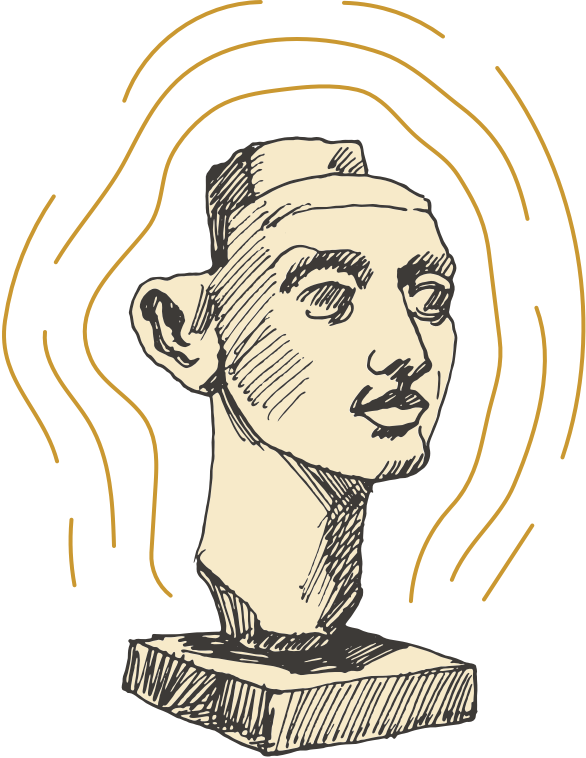 Dare you defy the Curse of Itlkilyu?
Museum staffers involved in acquiring an ancient Aztec relic have been turning up dead at the de Young. Is it the dreaded Curse of Itlkilyu? Or is a serial killer on the loose? Your team of sleuths will have to crack a hieroglyphic code and uncover the museum's secrets to stop the killings.
Along the way, you'll discover some the weirdest, wildest, and freakiest art in the de Young Museum, from the latest startling works by American artists to mysterious age-old tools used by shamans from Africa to Oceania. No knowledge of the museum or its contents is required: you just need a sharp mind and comfy shoes.
---
Embrace the power of the dark side…
…of art, that is. On this ominous adventure at the de Young, your team will follow a trail of clues through the museum, in search of answers to tricky and humorous questions about some murderous, macabre, and seriously messed-up sights.  
Steel your nerves as you search for…
Human skulls put to unnerving purposes

A lethal ballgame

Shamans with superpowers

Creepy masks

Tableware with a "kill hole"

A party for cannibals

A Lullaby League that could dunk you in a "blood tub"
Those are just a few of the startling highlights on this group game. You don't need any prior knowledge of the de Young or the eerie side of art to triumph: you just need to keep your eyes open and work together.
---