Take a trip around the world…
…through history and time on a scavenger hunt that reveals the best of the San Antonio Museum of Art (SAMA), probably the only art museum in the world that was once a brewery. You'll go from ancient Egypt to modern America, and from the Far East to Texas, as well as its neighbors in the north and south. But that's not all: on teams, you'll follow clues to find amazing and quirky masterpieces and search for answers to tricky, humorous questions about them.
Along the way, you might scrutinize such items as…
Partying pooches in a pub

A young woman who looks pretty good considering she's almost 6,000 years old

A sratgne pianatig of jmbuled letters wtih a mxied mssegae

A dead man who seems reluctant to get into his sarcophagus

Bathers most fowl

A Wedgewood pharaoh who seems ready to be bowled over

A mourning Roman who seems to be saying, "You wanna piece of this?"
…and much more. But you don't need to know the museum or its contents to do well—or even to win. You just need to keep your eyes open, use your wits, and work with your team.
If you've been looking for an out-of-the-box activity that will get a diverse group of people interacting and having a blast, you've found it! SAMA scavenger hunts are perfect for corporate outings, birthday parties, social-group gatherings, and more.
A Kids Edition for kids and adults to enjoy together makes for a great school field trip, suitable for ages 7 and up.
---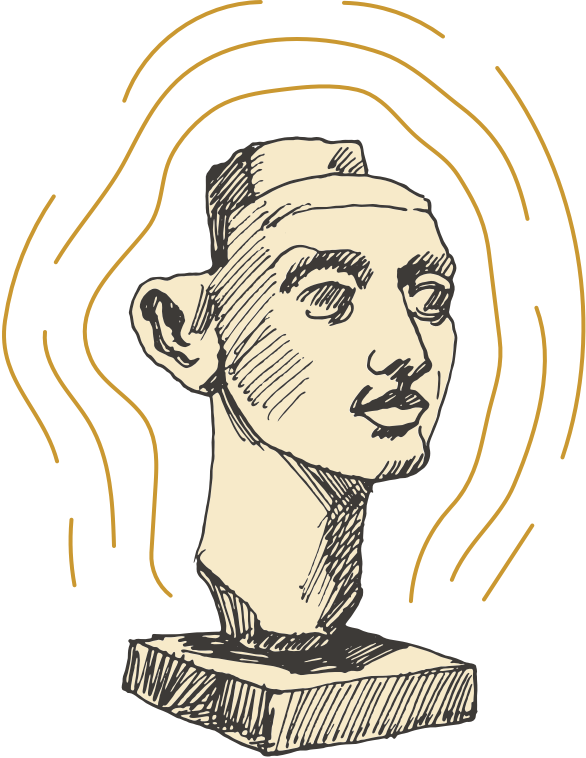 Your mission: investigate art and catch a killer!
The SAMA is the scene of a murder on this wild whodunit. The victim? Our hapless Watson Adventures colleague who was supposed to host your hunt. Before he died, he drew a star on the floor with his own blood. If your team of sleuths can figure out what it means, you'll start to weave together a tale of espionage and treachery—and potentially prevent a catastrophic international incident.
Along the way, you'll also uncover the secrets of this great San Antonio museum, where surprising details turn out to be part of a cryptic code. Teamwork is the only thing that can bring the killer to justice—and save the world as we know it.
---