Secrets to seek, from Madison Square Park to Gramercy Park

In this unusual game, you and your team will take on a series of fun and funny team-building challenges in and around Madison Square Park, Gramercy Park, and Broadway that highlight the neighborhood's hidden history and most surprising sights.
Strategy is crucial: which mix of the three kinds of challenges and what route will combine to produce victory? First and foremost, you'll follow clues to track down fascinating places and find answers to tricky questions about them. You might find points among the carnival of gourmet food shops that is Eataly, or discover movie locations from such movies as Spider-Man, or dig into history outside Theodore Roosevelt's childhood home  and grand buildings that once made up "the Ladies' Mile."
You might tackle such questions as…
Find a store that sounds like it sells shards from a Hollywood studio. Nearby, what year did some pirates from Penzance arise here? Answer: A sign next to Rosen Paramount Glass reads, "On this site Sir Gilbert Sullivan composed 'The Pirates of Penzance' in 1879." 
One building facing Madison Square Park suffers from stunted growth. It was supposed to climb 100 stories to become the tallest in the world—but money ran out after the 1929 market crash. The semi-tower's predecessor across the street was the tallest in the world (1909–13). It too has played a role in movies, including After Hours. After hours, whose chorus chimes?

Answer: A chorus from Handel chimes, as noted on a Met Life Building plaque.
You'll also search for opportunities to tackle Team Photo Challenges, requiring sharp eyes and creative minds. And along the way don't forget to find the objects you must collect or create. Rounding out the game, you'll meet up with our Hunt Host for a surprise bonus challenge.
Even if you don't win (but of course you will, right?), you'll be surprised at all the cool places you visit and the fun you have with your teammates.
---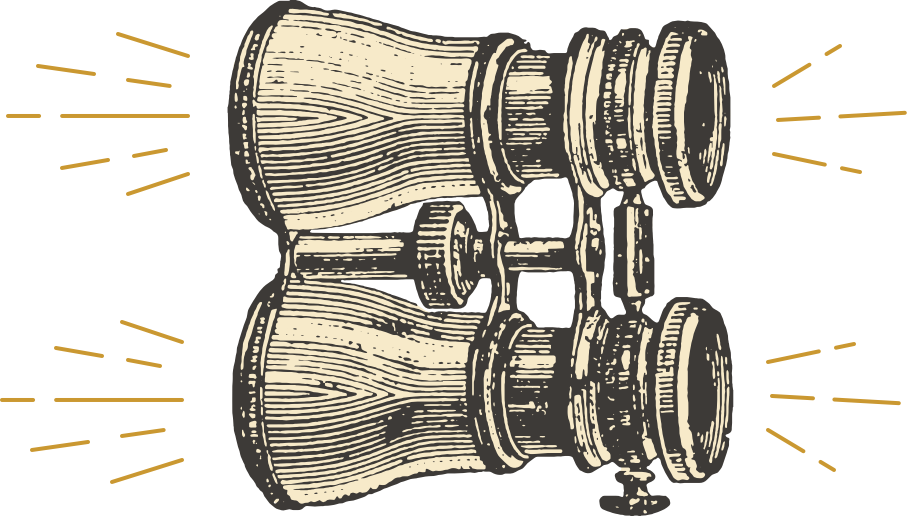 Hunt where presidents roamed and artists ambled
Every day is a festival day in Union Square and its surrounding streets. On market days the north and west sides of the park fill with vendors offering delicious foods straight from farms. The paths in the park are filled with people relaxing and a pageant of pedestrians. A statue of Lincoln holds down the north end, just blocks away from Gramercy Park, where a sculptor of Hamlet honors the brother of Lincoln's assassin! On Broadway grand buildings were once department stores along the Ladies' Mile, while young Teddy Roosevelt grew up around the corner on 20th St.
You'll uncover the hidden history of this neighborhood and many personalities as your team searches for answers to tricky questions and poses for photo challenges. For this Union Square scavenger hunt, no prior knowledge is necessary—just sharp eyes, comfy shoes, and a love of adventure.
Highlights include
Presidential locations linked to Washington, Lincoln, and Kennedy, as well as two men who lost the presidency.

A building that was home to Andy Warhol's famed Factory—where he was shot by a crazed hanger-on

James Cagney's Gramercy Park home and other regal residences facing exclusive Gramercy Park

A hotel where Humphrey Bogart married and Kate Hudson was Almost Famous 

An old-time tavern where O. Henry penned famous stories
You might tackle such questions as…
Face 14th St. and find the hand that seems to belong to someone swallowed up in an explosion. You can also see the same hand nearby. Who does it belong to? Answer: The hand sticking out of the artwork on the south side of the street is a copy of the hand of George Washington on a horse across the street.
Across from Gramercy Park, the National Arts Club occupies the former mansion of Samuel J. Tilden, who in 1876 became the first presidential candidate to win the popular vote but lose the election. A popular movie location, it appears in The Age of Innocence and Manhattan Murder Mystery. But what writer gets top billing outside the National Arts Club?

Answer: Shakespeare appears at the top left of a relief with the heads of famous writers on the facade of the club.
Contact us to learn more—and find more fun on NYC team-building games in and near Union Square!

---