There's more than just stores in store…
…on this adventure that reveals the secrets of the glamorous stretch of Michigan Avenue from the Chicago River to Oak Street. You choose the section you want to explore, and we'll provide the game. On teams, you'll follow tricky clues to discover surprising spots on and off the avenue, answer fun and funny questions about what you find, tackle entertaining photo challenges, and meet with the Hunt Host for an unexpected bonus challenge.
Whether you're a local who wants to get to know your hometown better or a visitor staying at one of the Magnificent Mile's many hotels, this scavenger hunt provides a great option for a group activity.
Along the way, you might discover…
Hidden beasts lurking outside the famous Wrigley Building

The father of Chicago who was born in Haiti

Stones from famous buildings around the world, embedded in the facade of the Tribune Tower

A Walk of Fame for radio stars

A captured spy facing execution

Views of five of the 85 tallest buildings in the world, all in this district

The Old Water Tower, rare survivor of the Great Fire of 1871

Traces of "Towertown," a bohemian enclave

A tranquil oasis (except for the gargoyles) that hearkens back to Gothic England
You don't need to know anything about the area or its magnificent history to play—or to win. Just keep your eyes open, work with your group, and wear some comfy shoes.
Choose your magnificent Chicago scavenger hunt
You can decide which part of the Mile to focus on based on where you want to start and finish. This team-building adventure has been a popular way for corporate groups staying in the area to get out, see the sights, and work in a little bonding while having fun. Delighted clients include Swiss Re, Best Buy, and the Illinois Institute of Technology, to name just a few.
An Kids Edition for kids ages 7 and up is also available, in which they collaborate with adults to scour the streets for secrets.
Contact us to find out what we can do for you—and find more fun in Chicago!
---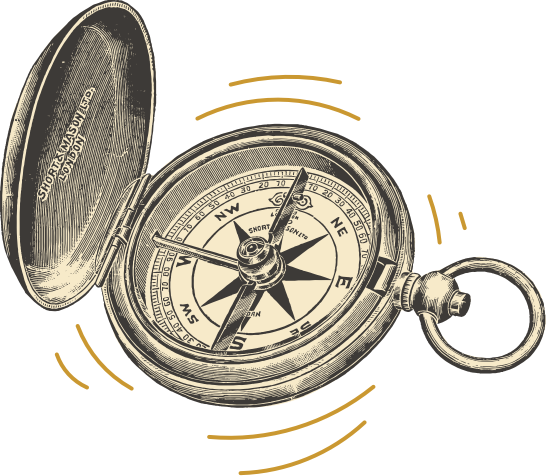 You've scored a golden ticket…
…when you plan a scavenger hunt at Dylan's Candy Bar. Watson Adventures has partnered with the famous sweets shop to create a game featuring a fun series of challenges that stretch your imagination and test your resourcefulness.
You and your team will be treated to a game in the store's private-event room, as well as a scavenger hunt that takes you through the store's colorful, candy-filled aisles. On your quest to win, you'll answer tricky trivia, take funny photos, test your teamwork in audio and picture rounds, and reveal your hidden talents.
It's a terrific, unique way to get adult groups to bond, have a blast—and indulge in some delectable delights along the way. No prior knowledge is necessary, though a sweet tooth will certainly come in handy.
We also offer easier, age-appropriate hunts geared toward children and families. Perfect for kids' birthday parties, family reunions—you name it. Recommended for ages 10 and up.
Party prices
Prices start at $1,450, which includes room rental, food, and drink. Customized questions that feature your group or a guest of honor can be added for an additional fee.
---