West of Chicago is where the wild things are…
…and where you'll see them in a new way on this scavenger-hunt safari. On teams, you'll follow a trail of clues through the zoo's most interesting habitats and answer fun, funny questions about what you find. You'll also tackle Team Photo Challenges, and perhaps see if that chimp is willing to get in the shot.
You might discover…
Fowl play in the Festival of Flight exhibit

Terror in the Tropic World treetops

Perplexing puzzles among the pachyderms

A sinking feeling amidst crocodiles in the Swamp

A frosty reception from polar bears in the Great Bear Wilderness
And those are just a few of the highlights on this unusual romp through the Brookfield Zoo. You don't need to know the ins and outs of the wild kingdom before embarking on this hunt: you just need sharp eyes, great teamwork, and comfy shoes.
If you're looking for an activity that a diverse set of people will love, look no further. This is a great choice for any kind of group gathering—birthday parties, youth-group trips, family get-togethers, school or alumni outings, corporate retreats, and any occasion that you want to get people interacting and having fun.
---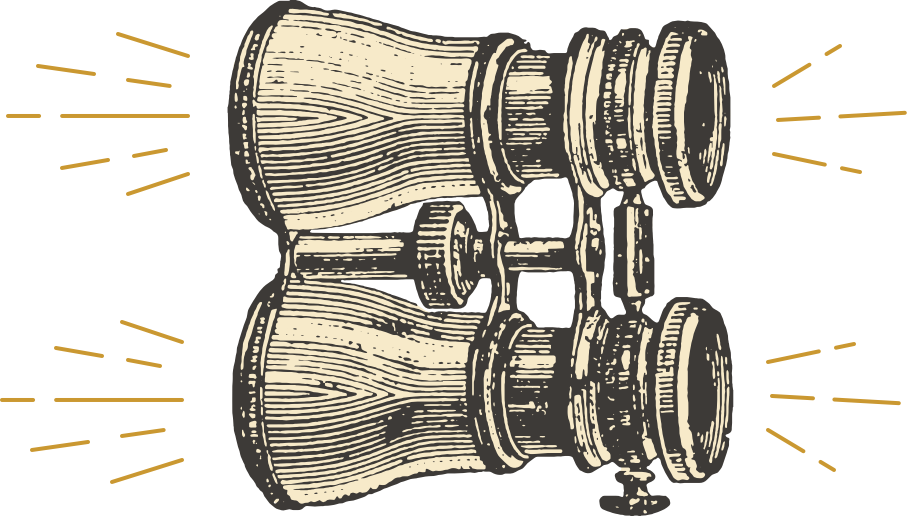 What's more dangerous than being trapped with tigers?
Being trapped in the zoo with a murderer. A Watson Adventures staffer has been found dead at the Brookfield Zoo, and we need your team's help to catch his killer. He left a cryptic clue behind: a star that he drew on the ground with his own blood. To solve the mystery—and perhaps save the world—you'll have to figure out what that macabre clue means and uncover secrets about the victim's double life.
Along the way, you'll explore the zoo to find animals related to the puzzle and answer tricky, humorous questions about the strangest aspects of the wild kingdom. The details turn out to be part of a secret code. Can you crack it before time runs out?
What happy clients are saying
"Thank you very much for setting up our event. The team had an amazing time! The Hunt Host was quite lovely and very knowledgeable about the event. She did a fantastic job." –Jordan Dorich, Arthur J. Gallagher & Co.
---
private
adults
kids
teens
outdoor
Beware: there's a killer behind that panda…
Your perfectly delightful team-building outing to the zoo is about to be spoiled: someone in your group is plotting to feed you to the lions, or have you hugged by a cobra, or perhaps sat on by a hippo. Because this person—possibly on your own team—is a bit of a Jekyll and Hyde.
This person now challenges you to prevent your own murder. Everyone in your group was fed a deadly venom with your lunch, and the clock is ticking down on your time left to live. To save yourselves and get the antidote, all you have to do is reveal the killer's identity.
Easy, right? Not so fast: the killer has hidden their identity in a series of puzzles that are part of a scavenger hunt at the zoo. Your team must solve a series of interlocking puzzles, decipher coded messages, and meet the conditions of tricky photo challenges around the zoo.
Along the way, your team might…
Play monkey see, monkey do with a monkey.
Blend in with an animal known for camouflage.
Tackle a trivia quiz about famous murder mysteries.
Identify snippets of songs that feature animals.
Twist, and maybe shout, with snakes.
If your group loves escape-room games, they'll love this zoo scavenger hunt. The game will also help you solve the mystery of how to entertain a diverse group of people while boosting morale and teamwork. It's perfect for a private party or a corporate team-building outing of any size.
A Kids Edition is also available, in which kids age 7 and up work with adults. It's a great activity for a school field trip, a birthday party, a family reunion, you name it.
What delighted clients are saying
"Everyone had a great time at the hunt! We are all still talking about it." —an electrical engineer whose group played the game at the Houston Zoo
"A HUGE THANK YOU. Everyone had a BLAST and your hosts were FANTASTIC! Thank you so much for another great event!!" —an office coordinator in Los Angeles
"We had an amazing time and will be in touch for the next hunt we'd like to do in the near future! Tokia [the hunt host] was amazing, and we'd love to work with her again!!!" —an organizer for a group in Washington, DC
PLUS check out Watson Adventures on Google to see hundreds of 5-star reviews from delighted clients!
The hunt's afoot! Contact us to learn more—and find more team-building fun at the zoo!
---