The best of the Big Apple in three big bites!
If you really want it, we can give you a hunt that hits many Manhattan locations—sort of our Watson Adventures Greatest Hits package. But we don't recommend that anymore. Since we started offering hunts in 1999, street traffic has gotten worse and the subway has gotten slower, so now we recommend a new approach: pick the three neighborhoods you most want to see, and we'll combine the best of our scavenger-hunt questions from those places into one great two- or three-hour adventure. Hunters have LOVED this approach!
No previous knowledge of New York is necessary to follow the clues, find amazing places, answer tricky, humorous questions, and even win! This team-building activity has delighted visitors and residents alike—for corporate team building, school field trips, sightseeing with an unusual twist, and social groups whose participants are looking to rediscover Manhattan.
Three hours, three neighborhoods
Choose the three neighborhoods that would most appeal to your group, such as…
Historic and hoppin' Greenwich Village and the old New York charm of the West Village

The pastoral paradise of Central Park, starring Strawberry Fields…forever

Raucous Times Square, festive Rockefeller Center, and other Midtown landmarks

Wall Street's canyons of steel and Battery Park's harbor vistas

Exotic Chinatown and rambunctious Little Italy

Chic SoHo and funky NoLita

And other neighborhoods and venues
Our questions are filled with historical tidbits that explain what you're seeing and keep the adventure packed with ooohs and plenty of ahhhhs.
You might search for answers to such questions as… 
At the start of Broadway, visit Bowling Green

, the oldest park in the city. The fence is the oldest official landmark—and you can literally touch history when you feel the ragged tops of the fence posts, where crowns were hacked off during a riot in 1776 after the Declaration of Independence was first read in the city. What once made the Green something to sneeze at?

Answer: The rent due to England was originally one peppercorn per year, according to a sign.

In the center of Times Square

, face a song-and-dance man and stand over a grate to hear a weird, resonant, haunting hum. This unidentified sound is actually an installation by an artist. What person is named closest to this grate? (He's the man responsible for bringing lighted billboards here and illuminating the tops of skyscrapers.)

Answer: Douglas Leigh is named on a plaque near the strange sound, opposite a statue of George M. Cohan.
Along the way, you'll also test your creativity with our Team Photo Challenges and meet with our Hunt Host for a surprise bonus challenge.
Hunters can travel between the neighborhoods by subway, cabs, or hired cars. While in transit, your team will tackle 10 intriguing trivia questions, so you're constantly in the game. You might encounter a question such as: What part of the city do Barbra Streisand, Jackie Robinson, Jimmy Smits, Mary Tyler Moore, Notorious B.I.G., Mel Brooks, and Chris Rock have in common?
What delighted clients are saying
"We all had a blast! It was perfect. Everyone was amped up afterwards, talking about all of the clues and how they got from place to place. Your team did a great job managing our group, which isn't always easy. All in all, it was a great day, and I would definitely do it again." –Jeff Powers, Director, Supplier Implementation, SPS Commerce
---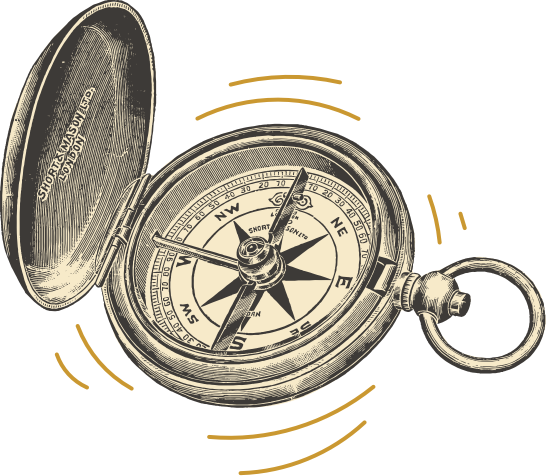 For teams that want to literally taste victory
This culinary adventure will take you to some of the city's most unusual and exciting cafés, restaurants, and food stores as you search for answers to tricky, humorous questions. Best of all, your team will also be challenged to find and taste delicious treats along the way in three neighborhoods of your choice, such as Chinatown, Little Italy, the Lower East Side, Greenwich Village, SoHo, and Grand Central Terminal. Your quest may include pizza, pierogies, cannolis, chocolates, dim sum, gelato, exotic spices, mango chutney, bialys, bagels, and blintzes.
As on the Conquer New York Scavenger Hunt, you'll also tackle Team Photo Challenges, combine your brains on a fun trivia quiz, and meet with the Hunt Host for a surprise challenge.
Do you have dietary concerns? Don't worry: the hunt is structured so that you have almost countless choices of things to eat and places to visit. The possibilities are only as limited as your appetite!
---